A Message from Earl Kelly, Chief Executive Officer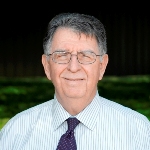 Because Everyone Matters!
On behalf of Eyerly Ball, I would like to say welcome and thank you for choosing to learn more about our services. We consider it an honor and a privilege to provide a diverse selection of mental health services to Central Iowa.
As outlined in our mission, Healthy Minds. Productive Lives., the primary goal of Eyerly Ball is to help each individual live life to the fullest. We offer a variety of services designed to meet the unique mental health needs for individuals of all ages, including outpatient therapy, medication management, residential facilities, and individualized community outreach services.
Eyerly Ball is a non-profit community based agency that has provided mental health services to Central Iowa for over 40 years. Throughout our history, we have always been concerned with providing the best possible care to our consumers and with meeting the changing needs of our community. We are fortunate to have highly skilled and compassionate professionals who are dedicated to providing the best possible care. Our staff continue to be inspired by the people we serve and are fully invested in recovery and the possibility for change.
Finally, we believe seeking treatment and getting help should be simple. Are you, a family member, or a friend struggling with stress, anxiety, or depression? Do you need help and don't know where to turn? You are not alone. Let Eyerly Ball help.
Please explore our website and feel free to call us for more information or to schedule your first appointment!
Sincerely,
Earl Kelly, CEO